Let our landscape professionals create a fresh new look for your yard!
The first step we perform during your Cleanup is to remove all the debris that has built up over in your landscape beds. Old leaves, weeds, sticks and excess mulch will be removed. Perennials will be cut back to allow for stronger growth. Shrubs will be lightly trimmed to encourage healthy growth.
In Spring Cleanup, our crew will re-define your landscape bed edges. Our professionals use a hand spade to produce a distinct edge between your turf and beds. This creates a frame around your landscape areas and will hold back grass roots and weeds from creeping into your beds.
In Spring Cleanup with Mulch, we install a fresh layer of mulch that will curb weed germination and growth. It helps retain soil moisture and keeps soil cooler, which are both critical for your plants' success during summer heat.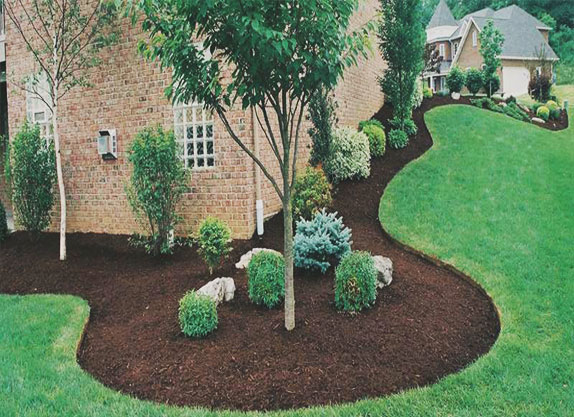 Our Spring Cleanup with Mulch includes:
Remove all leaves, weeds and debris from landscape beds
Redefine landscape bed edges
Remove excess mulch as needed
Light trimming of shrubs
Cut back perennials
Install mulch
Our Fall Cleanup includes:
Trimming shrubs and pruning small perennial trees that will make everything grow fuller in Spring
Cleaning out beds will freshen the look of your lawn and prepare your yard for Spring
Pests Love Moisture! Cleaning up lea